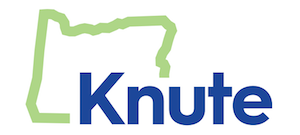 During the campaign, we gave a voice to the voiceless. We forced long-ignored issues to the top of the political agenda. I am launching this newsletter so we can stay connected, be engaged, share thoughts, ideas, concerns, and take action.
Together, we can hold our elected officials accountable and bring real change to Oregon.
The state we love is still worth the fight. 
HERE'S WHAT HAS BEEN ON MY MIND…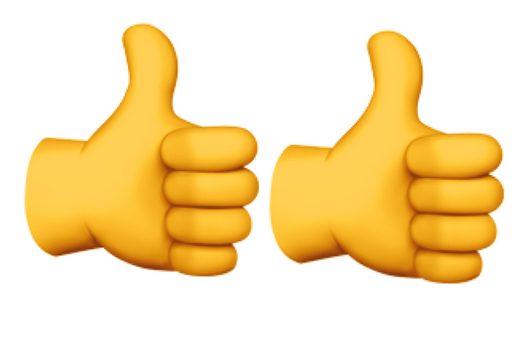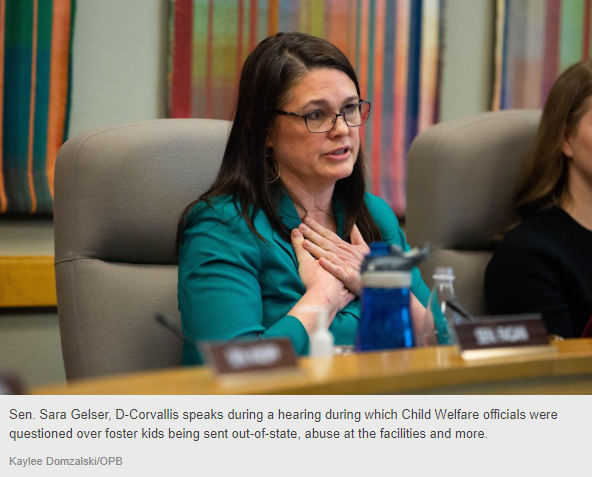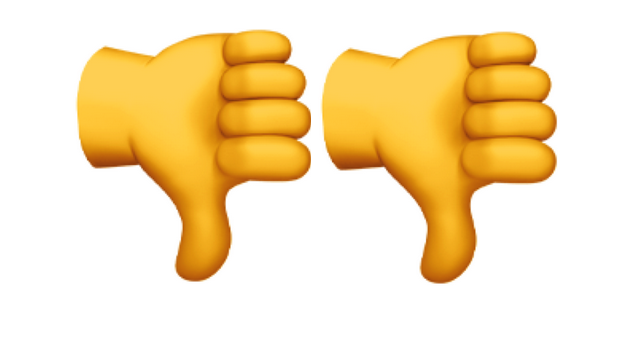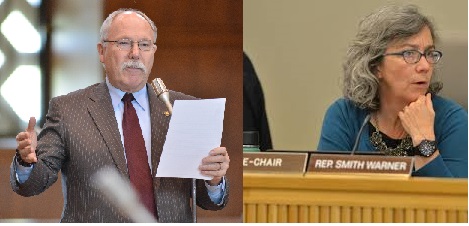 In the thumbs down category…
The Joint Committee on Student Success Co-Chairs, Senator Roblan and Representative Smith Warner, have earned the thumbs down recognition this week for pulling some shady tactics, or at the very least being disorganized, unprofessional, and not transparent.
Late last week the commercial activity tax proposal to raise $2 billion dropped in the form of HB 2019-9 amendment. A public hearing for the 25 page amendment was scheduled for just a few days later. Then the proposal moved over to a new bill HB 3427 introducing much uncertainty about public hearings and process. Public policy this complex, especially at this level of importance to the state, and with major impact to businesses and consumers, should not be done in such a slipshod manner. 
*** OPPORTUNITIES FOR ACTION ***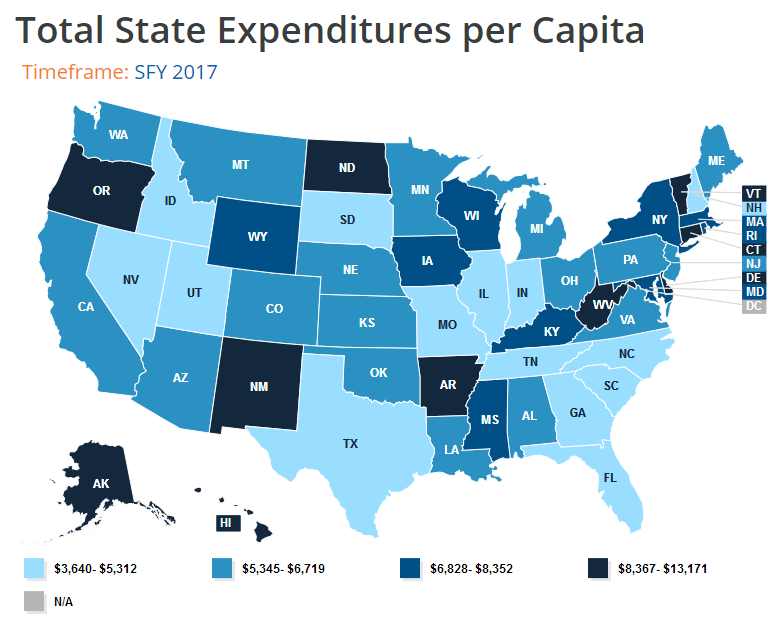 1. Read the reports
Oregon's state government spending is the fourth highest per capita in the nation! You can read the Taxpayer Association of Oregon article in Oregon Catalyst, OREGON #4 BIGGEST, FATTEST GOVERNMENT PER CAPITA, here. They point out that, "The result of having one of the nation's biggest, richest, and fattest governments is not efficiency or progress. Just the opposite. Rather, our government is too big to function. The politicians spent $58 million on a Wapato jail that was never used, $175 million on a Columbia River bridge that was never built, $298 million on vacant government jobs for employees who never worked, and $300 million on a health care website that was never used." All very good points, and incredibly frustrating. But this opportunity for action on this issue is about reading the reports and being informed.  
So, if you want to dig deeper, and I hope you do, take some time to poke around this Kaiser Family Foundation interactive map, read the report from the National Association of State Budget Officers, and take a look at the BallotPedia page on state government spending.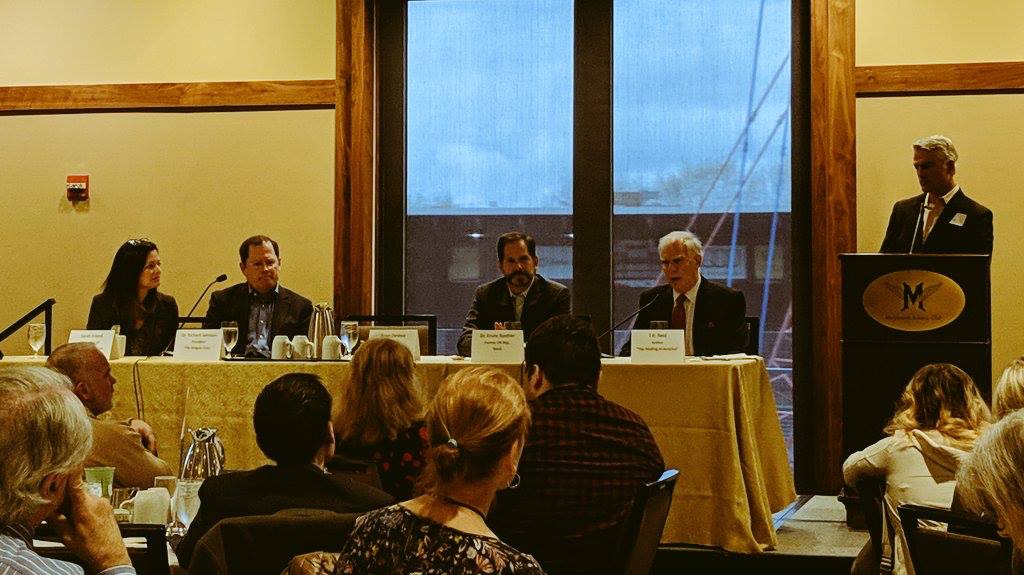 2. Read Healing of America, watch Sick Around the World
Health care has been, is, and will continue to be a big important issue. It will most definitely be a large part of presidential campaign debates and forums. This opportunity for action is to recommend to your book club, or put on your summer reading list, something that broadens your insights to this significant issue. 
Last week I honor and opportunity to comment on remarks made by TR Reid, former Washington Post reporter and best-selling author, about comparative health systems. Many other countries are spending a lot less and have better outcomes and healthier people. Why do you think that is? 
You can order Reid's book, "The Healing of America: A Global Quest for Better, Cheaper, and Fairer Health Care" here or watch the documentary, "Sick Around the World" here. Both will provide you good background and understanding of this important topic.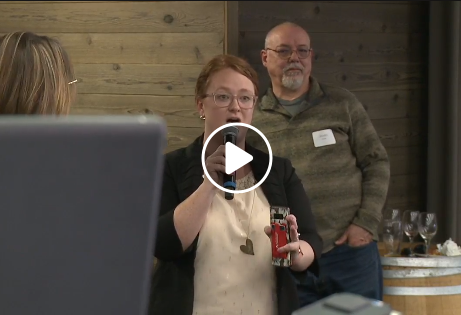 Bend Chamber town hall: Oregon's New Revenue Play
The Bend Chamber of Commerce holds a monthly town hall they call, "What's Brewing." This month the topic was on new business taxes coming out of Salem. They asked me, along with Bend CPA Wes Price, Jeremy Rogers from Oregon Business Council, and Eileen Kiely, former Democrat candidate for House District 53 to be on the panel. 
The entire one hour and twelve minute video has robust discussion, at times heated disagreements, but real substance for anyone interested in Oregon budget/taxing issues. If you're just going to watch a few minutes, scroll to 57:38 and watch small business owner, Katie Anderson, knock it out of the park with her question for the panel which outlines the frustrations for many small business owners in Oregon.