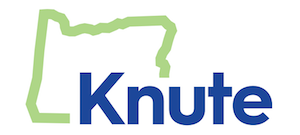 During the campaign, we gave a voice to the voiceless. We forced long-ignored issues to the top of the political agenda. I am launching this newsletter so we can stay connected, be engaged, share thoughts, ideas, concerns, and take action.
Together, we can hold our elected officials accountable and bring real change to Oregon.
The state we love is still worth the fight. 
HERE'S WHAT HAS BEEN ON MY MIND…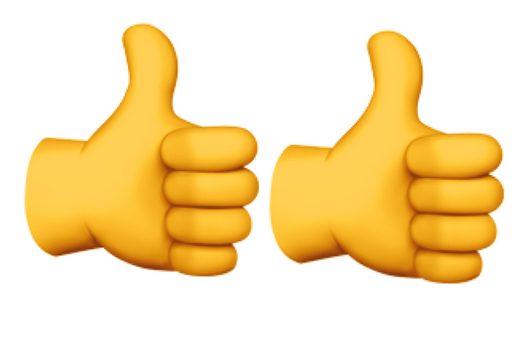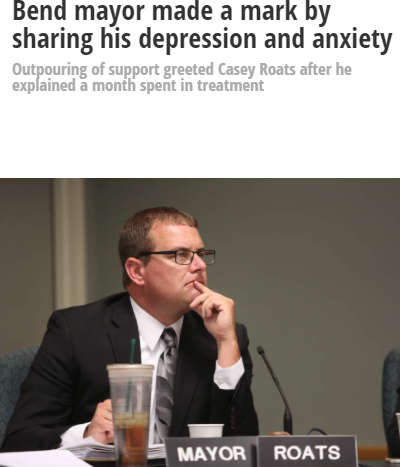 In the thumbs up category…
Bend's (now) former Mayor Casey Roats did an incredible thing. He publicly shared his mental health issues with transparency and leadership. Thank you Mayor Roats. We will end the stigma with conversations like these. 
You can read the Bulletin article and Casey's Facebook post.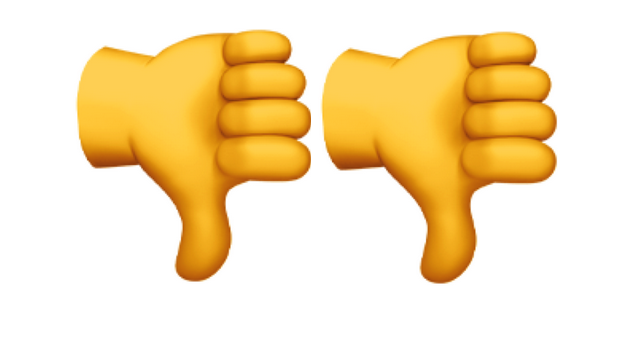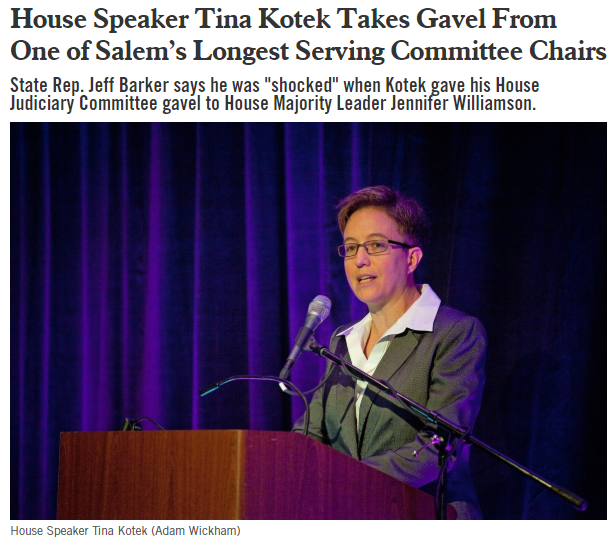 In the thumbs down category…
Oregon House Speaker Tina Kotek removed the long serving and effective House Judiciary Committee Chair, Democrat Representative Jeff Barker. We are in such an extreme political climate it's tough for moderate, reasonable, leaders. Disappointing and unfortunate.
You can read the Willamette Week article here.
*** OPPORTUNITIES FOR ACTION ***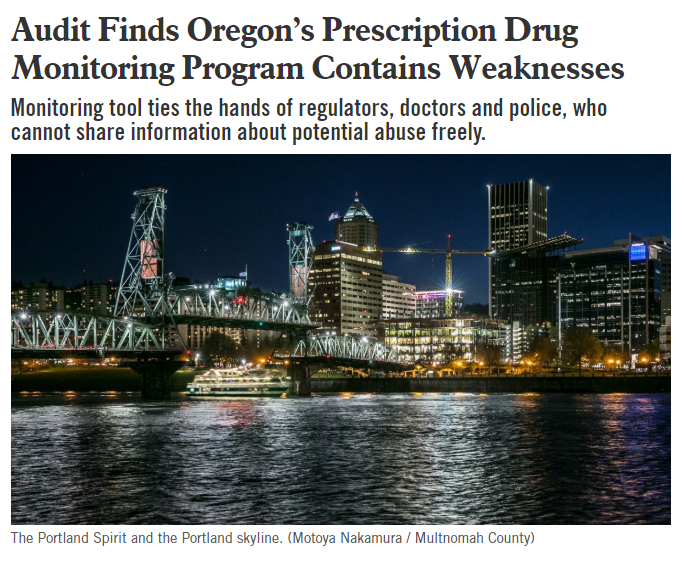 1. We can't wait for the Legislature
Secretary Richardson's audit of the Prescription Drug Monitoring Program (PDMP) is eye-opening, but indicative of the way many of our state programs are haphazardly run. As a doctor, I understand how this crisis is fueling domestic violence, homelessness, child abuse, and crime.
In past legislative sessions Senator Steiner Hayward and I worked to improve the PDMP. In 2019, I will hold state lawmakers and Governor Brown accountable to address this crisis head on, taking the audit recommendations and making the program more robust.
Most of us know someone who is touched by addiction or has lost someone to substance abuse. Oregonians can't wait for the Legislature to act… we need reforms and solutions now. 
You can read the entire audit here or Willamette Week summary here.
Take a moment to click here and email Dr./Senator Steiner Hayward and demand action, encourage reform of the PDMP, and make sure the problems Secretary Richardson's audit identified are resolved.
If you want to dig deeper into the causes of our opioid crisis, I recommend the book, Dreamland: The True Tale of America's Opiate Epidemic, by author Sam Quinones.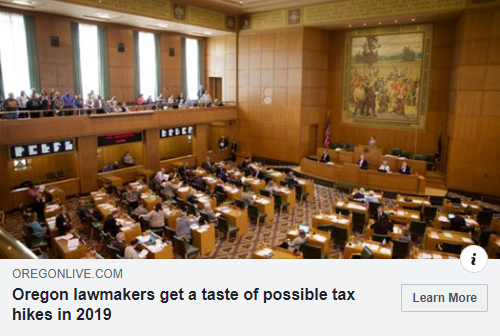 2. Here we go again
When will budgetary sanity return to Oregon? From what I saw in the House Finance Committee last month, not anytime soon. Unfortunately, working Oregonians will end up paying the price as new taxes drive up the cost of food, goods, housing, and more.
You can read the Oregonian article here.
Click here to find your State Representative and Senator's contact information to have on hand. They work for you.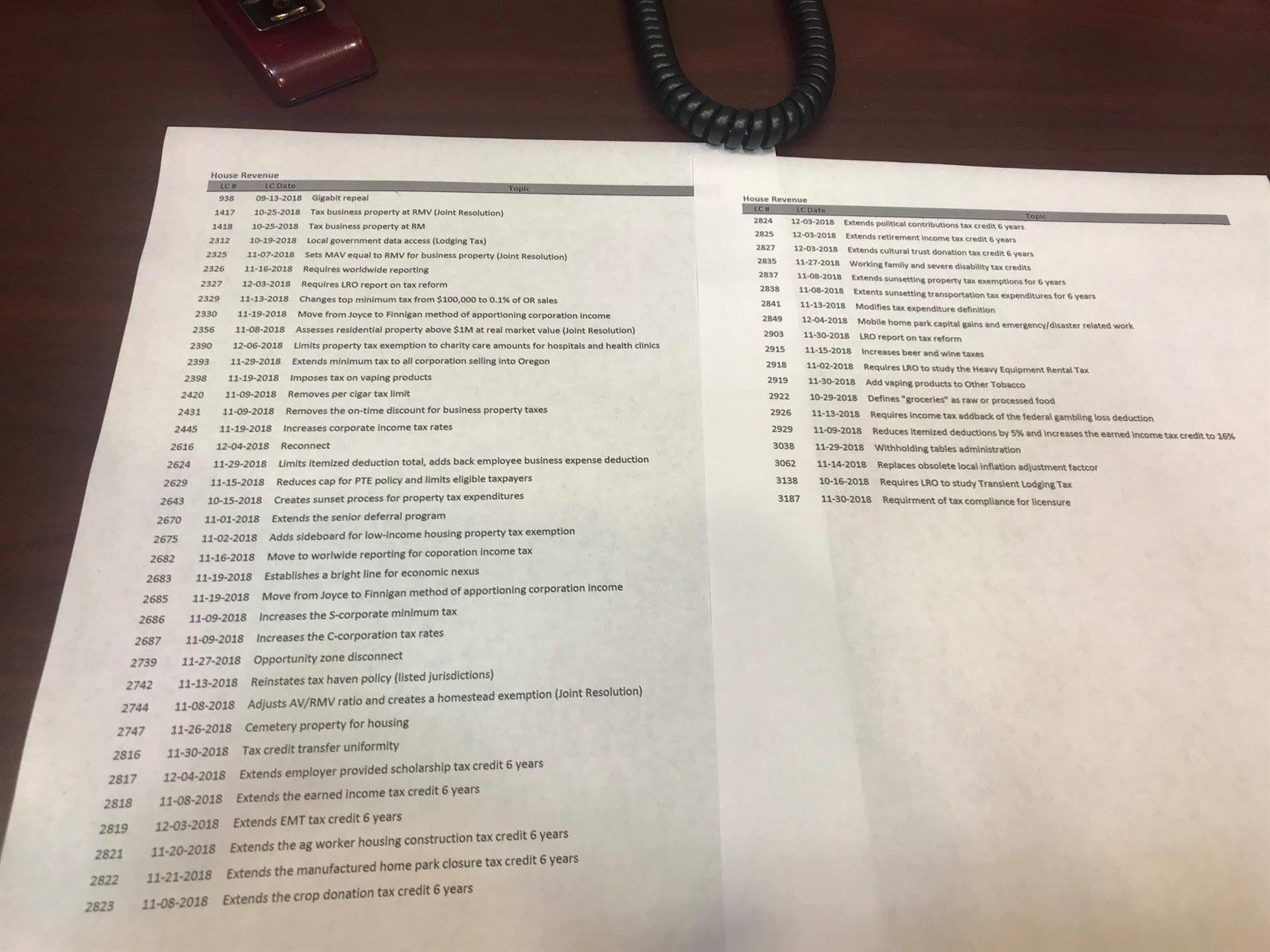 3. Who are the real authors of these cash grabbing bills?
Did you know, new bills in Oregon can be introduced without naming who proposed them? This photo is one and a half pages of anonymous revenue bills being prepared for the 2019 legislative session. We tried to change this process in Oregon, but it failed in partisan politics.
So, who are the real authors of these cash grabbing bills? I agree with this editorial from The Bulletin, we should stop concealing legislative accountability.
If you also agree, click here to email or click here to call House Majority Leader Jennifer Williamson and demand an end to anonymous committee bills.
Closing 2018
As we closed the chapter on 2018, I wanted to take the opportunity to thank you again for your support during our run to be Oregon's Governor. And as you can probably imagine, I get asked a lot about what's next, so I recorded this short video and released it on New Year's Eve.
I also talked with the Bend Bulletin for this article. The political environment for a person who is independent-minded and doesn't fit into narrow partisan politics is really tough right now.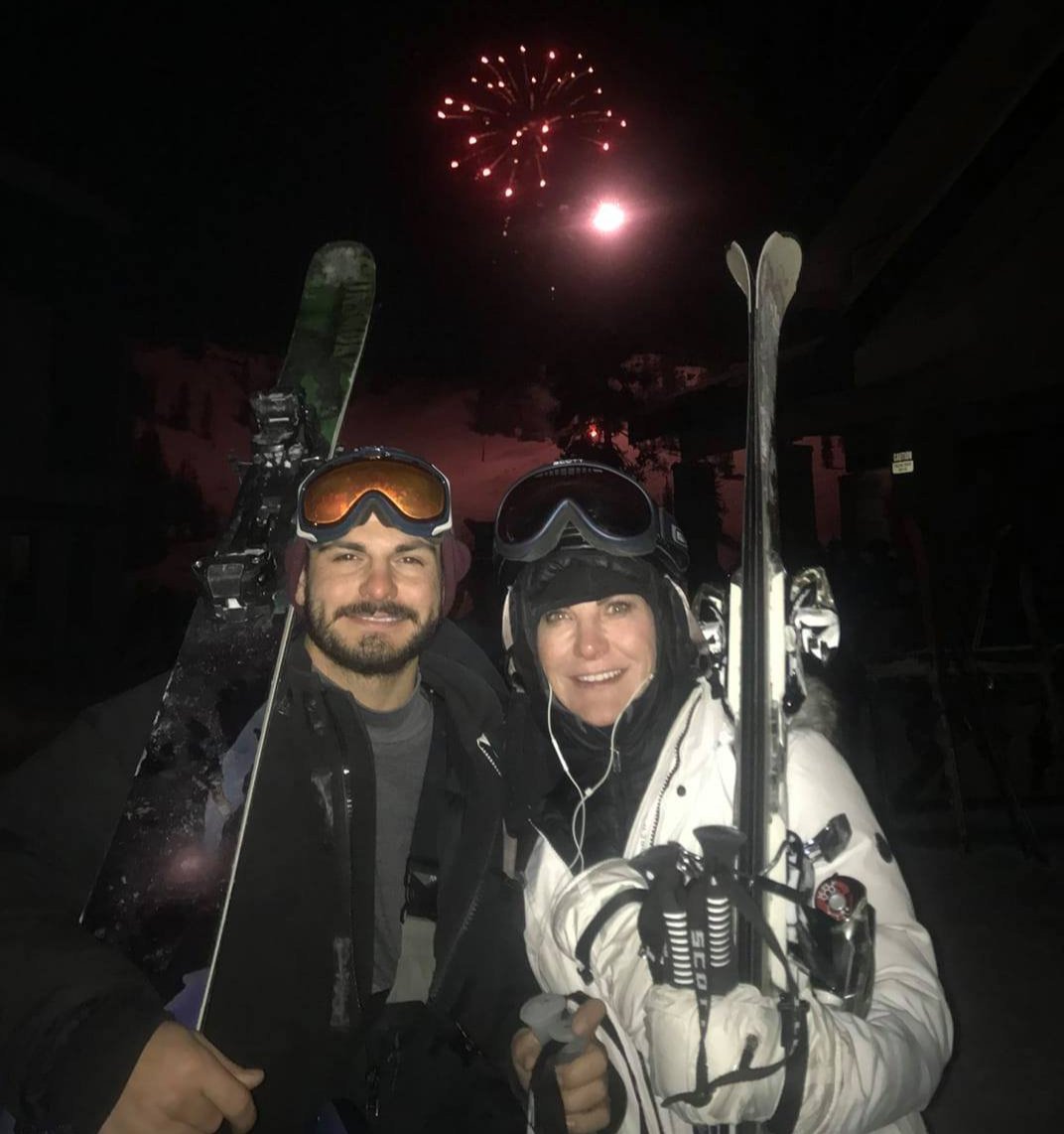 Happy New Year!
I hope you had a safe and fun New Year's Eve. I was lucky enough to welcome 2019 with a bang and sparkle at Hoodoo with two of my favorite people – Owen and Patty.
Wishing you and yours the best in 2019.